15 Cuboids - Faceted Icosidodecahedron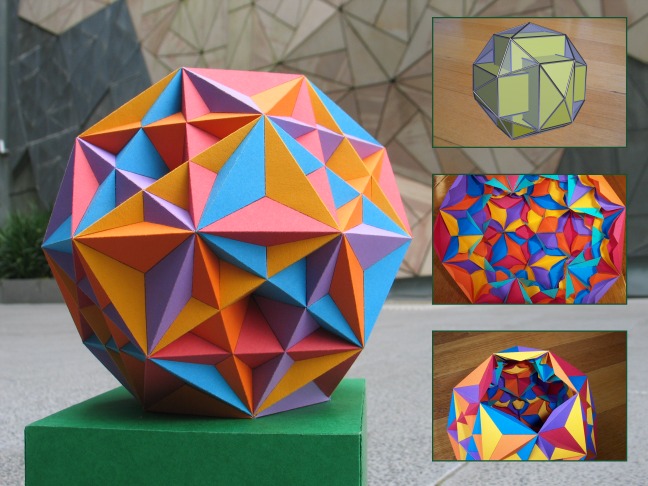 A compound of 15 cuboids (rectangular prisms). Also a faceting of the icosidodecahedron.
| | |
| --- | --- |
| | The model was very floppy until I glued in these little light blue struts. This gives it a lot of strength. Create these as facets in Great Stella to print them out. |
| | I used slightly different nets towards the end, to enable getting the last piece in. |
| | This cap was put on last. Actually this is one model that didn't work very well. There are still a few vertices where the faces don't line up very well. So maybe you can find a better way to finish it off! |
Copyright © 2001-2018, Robert Webb.