15 Cuboids - Faceted Rhombicosidodecahedron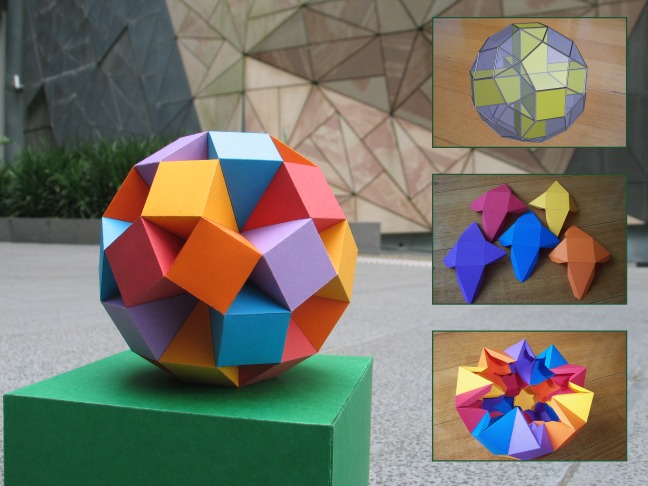 A compound of 15 cuboids (rectangular prisms). Also a faceting of the rhombicosidodecahedron.
| | |
| --- | --- |
| | The nets you'll need. Each piece is the same, and you'll need 30 of them, six in each colour. |
| | The model progresses. I didn't take a picture just before the end, but I managed to find a good way to get that last piece in. Again, I used slightly different nets at the end. I left one pentagonal dimple out, and made a cap to fit here, with the pentagonal dimple and the surrounding five squares. The squares can be glued down onto the existing squares in the model. |
Copyright © 2001-2018, Robert Webb.