Disdyakistriacontahedron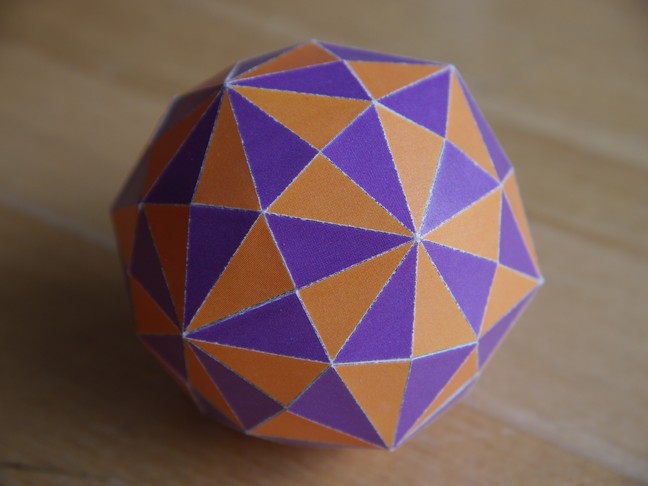 Faces: 120
Edges: 180
Vertices: 62
Stellations:

Fully supported: ? (? reflexible, ? chiral)
Miller's rules: ? (? reflexible, ? chiral)
Dual of the truncated icosidodecahedron. This model was made from a single connected net, printed on a single piece of A4 paper, with a colour laser printer. This is an easy model to "dent", ie parts push in easily, and you have to pop them out again!
| | |
| --- | --- |
| | Some tabs need to be very small because of other near-by faces in the flat net, but they seem to hold together fine. |
Copyright © 2001-2018, Robert Webb.