Drilled Truncated Octahedron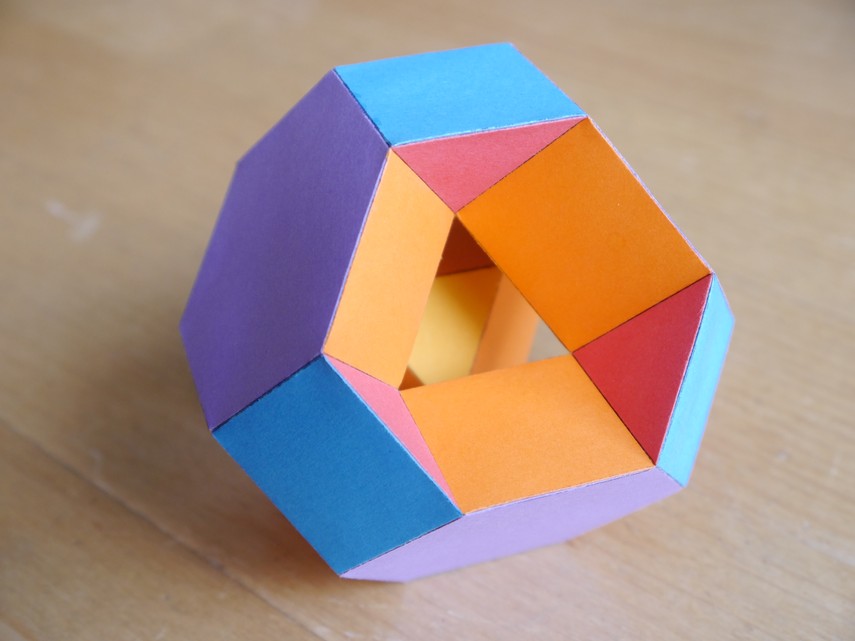 This model is a truncated octahedron that has triangular cupolaic excavations in four of the hexagonal faces, and is then drilled by a central octahedron to create a hole through the model. It has a genus of 3.
| | |
| --- | --- |
| | Here's the shape of the hole, inside a transparent truncated octahedron. An octahedron in the middle (red) with 4 faces augmented by triangular cupolae (green). |
Copyright © 2001-2018, Robert Webb.