Great Disdyakisdodecahedron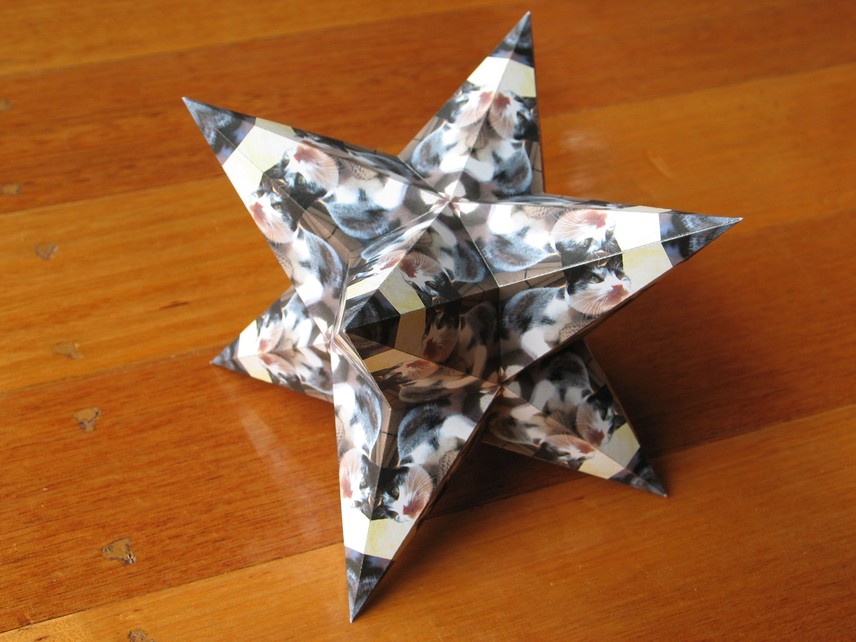 Dual of the great truncated cuboctahedron. The kaleidoscopic effect is made up from photographs of my cat. When a photo is applied to several faces, Great Stella uses mirror images on mirrored faces, to help produce results like this.
| | |
| --- | --- |
| | Half finished. After this point I put in some extra struts to add rigidity. Use Faceting Mode in Great Stella to design these. |
| | Here's a closer look so you can make out the kitty a bit better. Click on the image for a larger version. |
Copyright © 2001-2018, Robert Webb.