Great Dodecahedron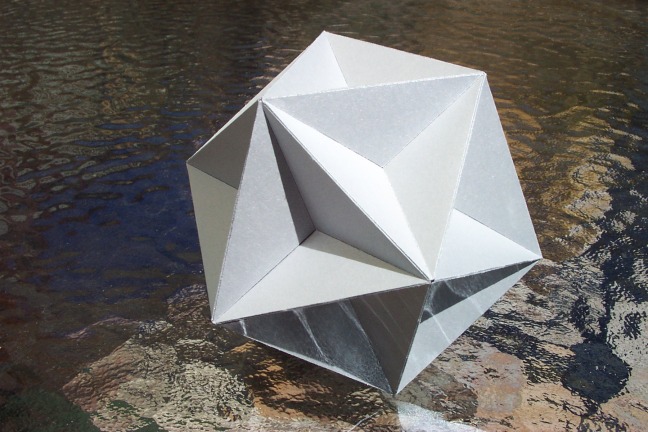 Vertex description: (5.5.5.5.5)/2
Faces: 12
Edges: 30
Vertices: 12
One of the four Kepler-Poinsot solids. It consists of twelve intersecting pentagons. It is also a stellation of the dodecahedron, and a faceting of the icosahedron.
| | |
| --- | --- |
| | To give the model internal support, I printed out three big pentagons to fit inside, and built three of the star parts shown on the left. |
| | The three strengthened parts fit together, with other trihedral dimples filling in the gaps to complete the model. |
Copyright © 2001-2017, Robert Webb.