Crossed Pentagrammic Cupola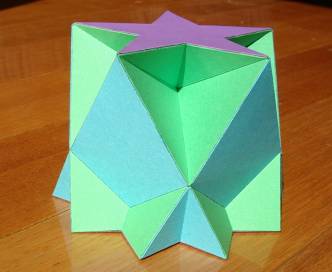 This polyhedron is a 5/3 cupola. A 5/3-gon is a retrograde pentagram, ie a normal pentagram, but we visit the vertices in the opposite order. As with any n/d cupola, the base is a 2n/d-gon, ie a 10/3-gon in this case (not retrograde).
Copyright © 2001-2018, Robert Webb.