Rhombicosidodecahedron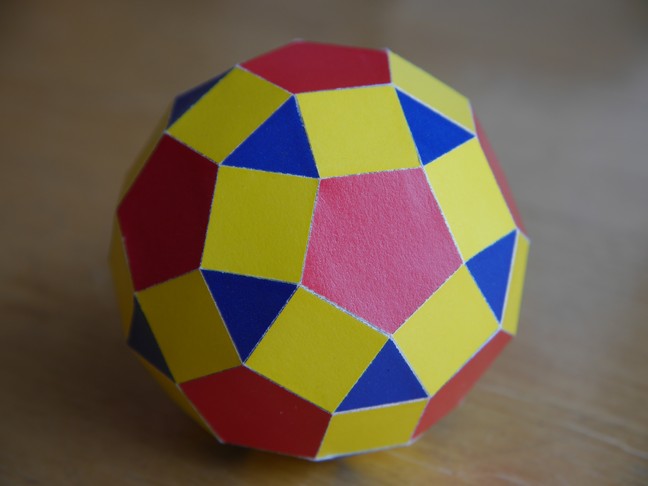 Vertex description: 5.4.3.4
Faces: 62
Edges: 120
Vertices: 60
Dual: strombic hexecontahedron
Stellations:

Fully supported: 298832037395 (133925171 reflexible, 298698112224 chiral)
Miller's rules: ? (? reflexible, ? chiral)
This model was made from a single connected net, printed on a single piece of A4 paper, with a colour laser printer.
| | |
| --- | --- |
| | Alas, this model became a casualty of the MAV (Mathematics Association of Victoria) conference when someone thought it looked too solid to be made from paper. (See some photos from the MAV conference here). |
Copyright © 2001-2018, Robert Webb.