Triakistetrahedron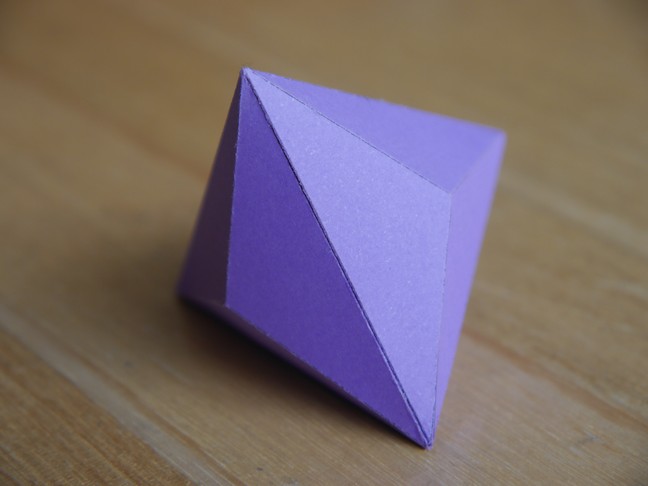 Faces: 12
Edges: 18
Vertices: 8
Dual: truncated tetrahedron
Stellations:

Fully supported: 21 (17 reflexible, 4 chiral)
Miller's rules: 188 (52 reflexible, 136 chiral)
This triakistetrahedron was made from a single net. It is the dual of the truncated tetrahedron.
| | |
| --- | --- |
| | This picture shows the triakistetrahedron sitting on its final stellation. It fits snuggly in the cup because the faces of the stellation are really just the faces of a triakistetrahedron extended out through a vertex. |
Copyright © 2001-2018, Robert Webb.