Triakisicosahedron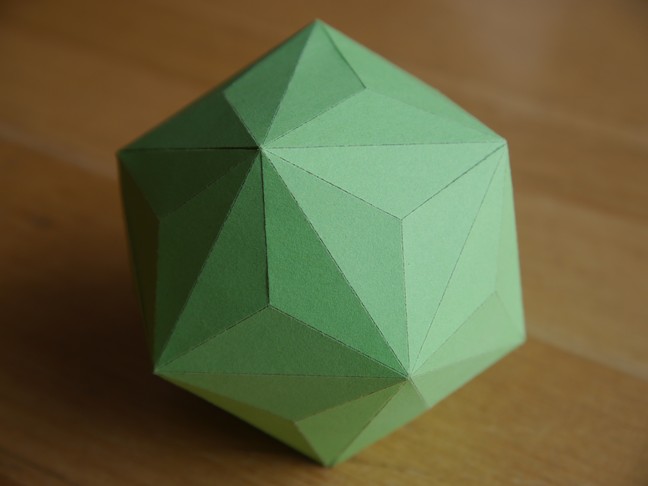 Faces: 60
Edges: 90
Vertices: 32
Dual: truncated dodecahedron
Stellations:

Fully supported: 13902332663 (8809989 reflexible, 13893522674 chiral)
Miller's rules: ? (? reflexible, ? chiral)
Dual of the truncated dodecahedron. This model was made from a single connected net, printed on a single piece of A4 paper.
| | |
| --- | --- |
| | Some tabs need to be very small because of other near-by faces in the flat net, but they hold together OK. For these, use single tabs (the tab is on one of the two connecting faces only) as there is no room for double tabs (where both faces have tabs which are glued together). |
| | Start by gluing all the small single tabs. Then you can put it together like a normal icosahedron. You can see here that after gluing the small single tabs, what's left looks like an icosahedron net. |
Copyright © 2001-2018, Robert Webb.