News:

Flippant 1.2 released!
First release of Flippant Free is now available too!
Added discussion forums!
Discuss Flippant with other players, share your strategies or suggest features. Come and help get the ball rolling!
| | |
| --- | --- |
| | Flippant! A Tile-flipping Puzzle Game |
Flippant is a tile-flipping puzzle game. Simple to play, challenging to master.
It's a new twist on the old "15-puzzle" (invented 1874!), where square tiles are slid into an empty space to put them in order, but here the tiles are flipped over their edges, so they can end up upside-down and rotated. Tiles also come in different shapes. Most people find even the smallest board very hard to solve, with just 3 hexagonal tiles and one gap!
| | |
| --- | --- |
| | Features |
Easy to play, hard to solve
8 different tile shapes to choose from (squares, hexagons, triangles, kites etc)
4 different board sizes for each tile shape
Gives a total of 32 boards
Choose from a selection of provided images
Load your own images
Even use the live camera feed. Solve your own face!
Number of moves and time taken are displayed, with best moves/time remembered
Minimal sound, can be turned off in the settings
Free version has ads, including reward videos to unlock new boards and images.
Full version has no ads, no time limits, access to all boards, access to all images, lets you load your own photos, and even lets you solve the live camera feed!
| | |
| --- | --- |
| | How to play |
Hit the play button to shuffle the tiles
Tap on a tile to flip it into the empty space (must be next to the space)
Try to put the image back together
Select a board from the list, or swipe on the background. Swipe sideways to change the tile shape. Swipe up and down to change the number of tiles
| | |
| --- | --- |
| | Tips |
Upside-down tiles are greyed out so you can tell which way up they are
If you tap on a tile that can't move, the valid tiles are highlighted with a radar blip
When you get a tile in the right spot, and the right way around, it bounces along with all other correct tiles
Tap in the empty space to bounce the tile that belongs there. Helps to figure out what goes where
Turn your device to better match portrait or landscape pictures
To play faster, swipe from tile to tile. Don't swipe the tile into the gap. Swipe away from the gap to the next tile to be flipped
| | |
| --- | --- |
| | Get Flippant |
Go to the Google Play store to download Flippant or Flippant Free for Android (other platforms may come later depending on demand).
| | |
| --- | --- |
| | Screenshots |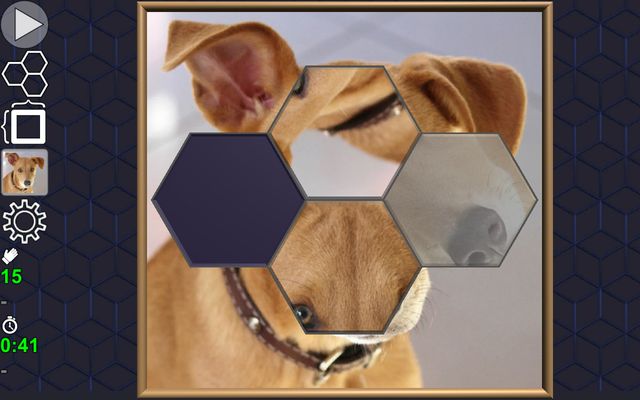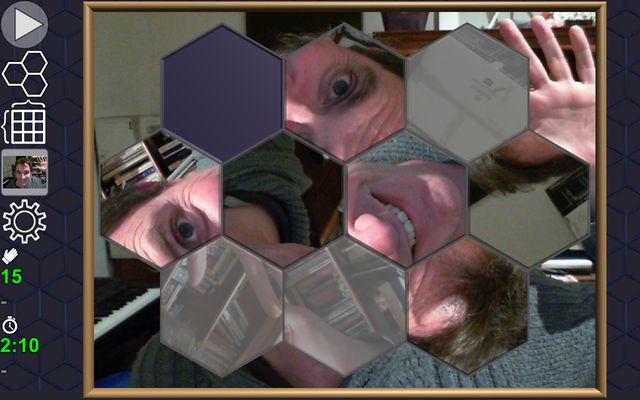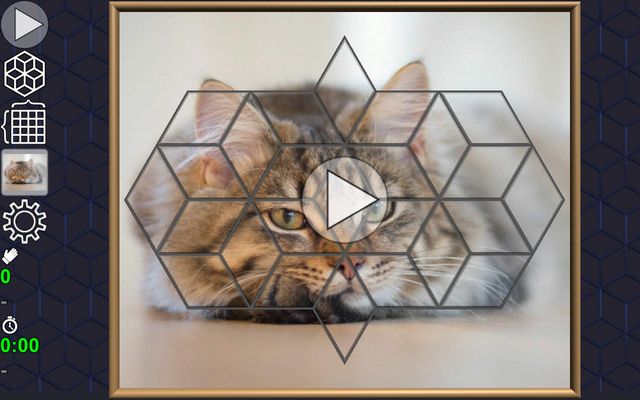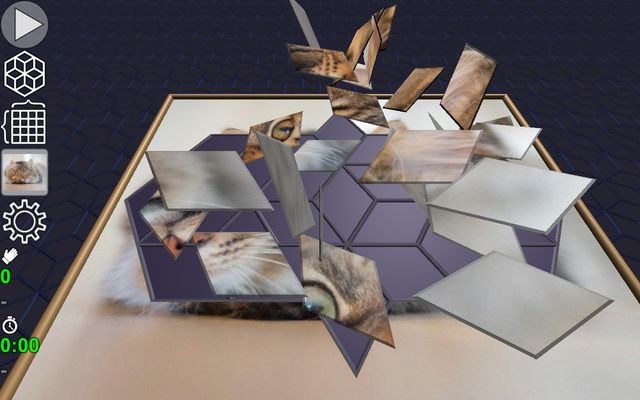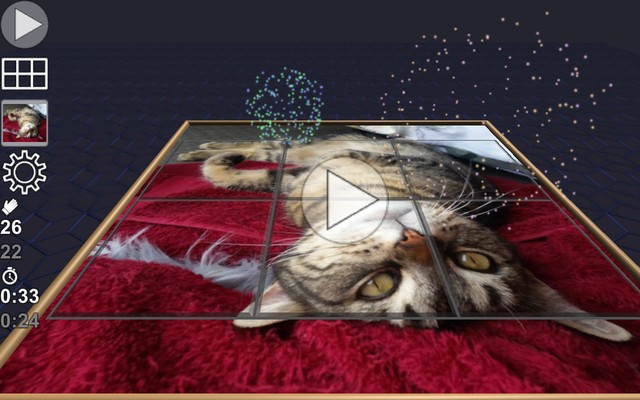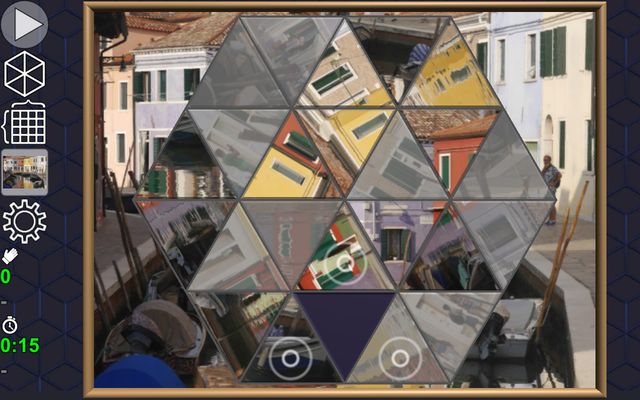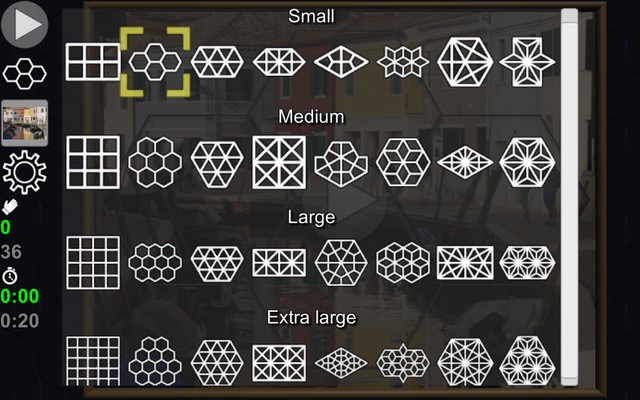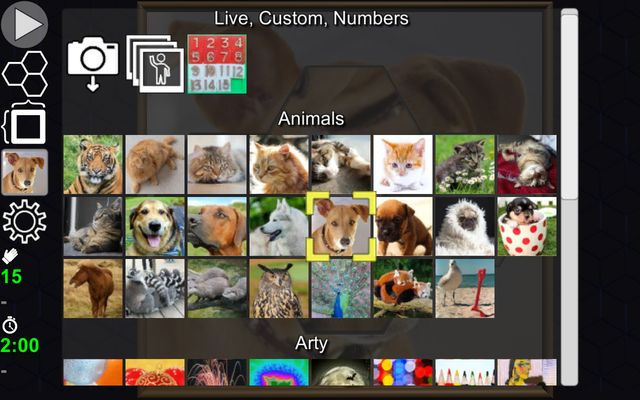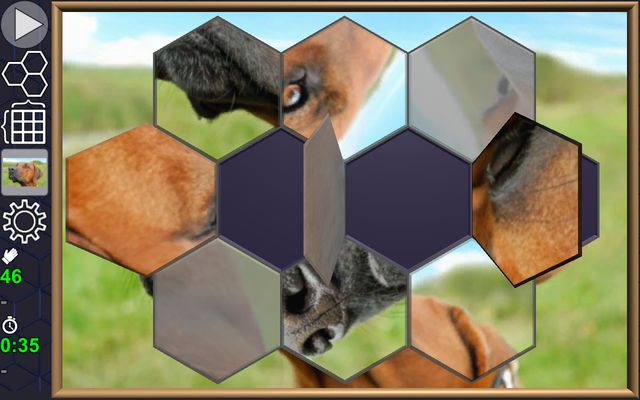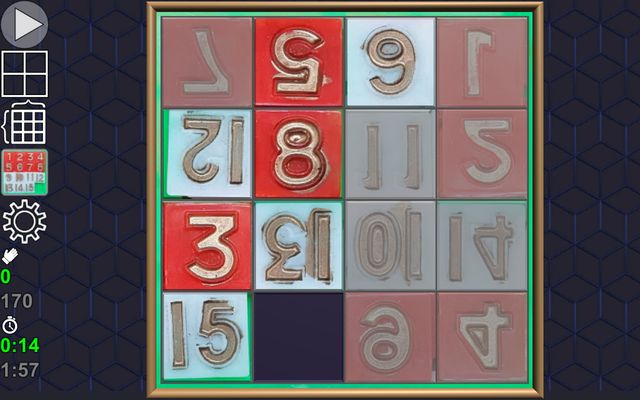 Search terms: flippant, flipping, flipping tiles, tile flipping, tile, tiles, 15 puzzle, 15-puzzle, sliding puzzle, sliding, tile sliding, puzzle, puzzle app, puzzle game, rotating, rotation, android, tessellation, tessellations, tessellate, tessellates, tiling, geometry, tesselation, tesselations, tesselate, tesselates