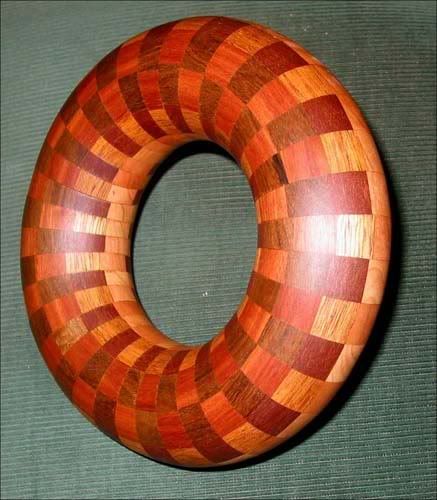 I wish to construct a model similar to this ... but twisted into a sort of figure of eight.
Similar to the image of a rubber 'O' ring
What I really need, before I can start, is a net of the model that I can fully study. I would really like to make a cardboard model first
Constructing the basic torus, as shown above, was very interesting and, surprisingly, not very difficult. It is hollow and constructed fom five or six different hardwoods.
If anybody is interested I can briefly describe my method of construction.
Squeaky