I wish to print copies of 'nets' together with selected 'edge data'.
How do I do this?
I wish to print out the edge lengths and mitre angles for all the six types of triangles in a geodesic sphere ... in particular the following sphere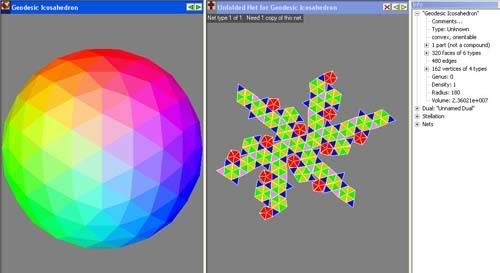 I could do this indirectly via 'snagit' but feel it would be nice to have the ability to print out directly from the 4d programme.
My printer can handle colour up to A3 plus.
Squeaky