robertw wrote:Hi Ulrich,

> This is the core of six intersecting cylinders (displayed like
> 60-fold prisms).

Maybe you'd consider writing a post about it and how to create it on the
Stella forum? I'm sure others would be interested.

Thanks,
Rob.
It's quickly made: Take a 60-fold prism and facet 5-fold prisms from it: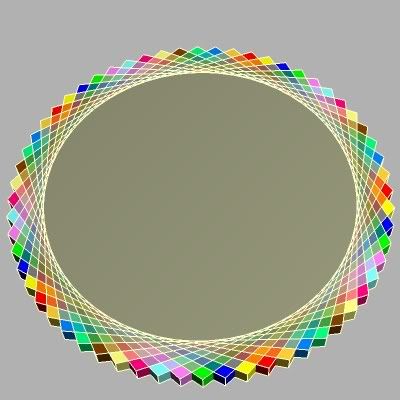 Then you augment them to each face of a dodecahedron (excavation
does it as well). Now you facet new 60-fold prisms, using the vertices
from two parallel planes: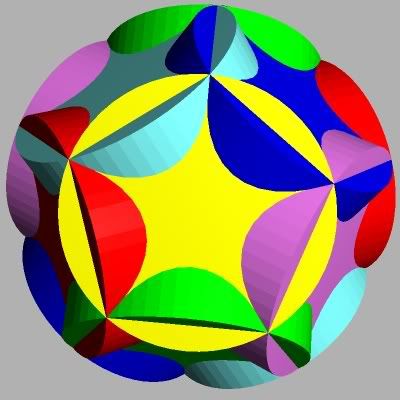 This model is not too complex, so you can dare to activate the stellation
view and watch the core:
If you apply this procedure on the icosahedron, the result is much more
complex and you can't stellate it. If you take a 30-fold prism it
works, but it isn't that pretty. If you use the option "create
convex core" in the "Poly"-menu, it works fine even with the 60-fold
prisms.
Ulrich