Cantitruncated Pentachoron (307-Grip)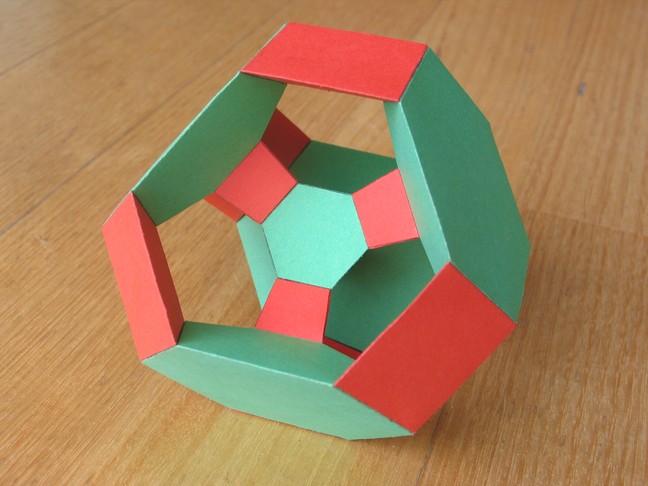 The cantitruncated pentachoron is number 307 in the list of uniform polychora in Stella4D, with the abbreviated name "grip". It has 20 cells: 5 truncated octahedra (hidden), 5 truncated tetrahedra (green) and 10 triangular prisms (red). This model represents a perspective projection of the 4D polytope into 3D space, with the truncated octahedral cells hidden to reveal the internal structure.

See this tutorial for some comments on obtaining nets for building paper models of 4D polytopes.
| | |
| --- | --- |
| | Here are the different cells involved, which were then glued together to complete the model. You need 4 of each of the red parts, 4 of the bigger green part, and 1 of the smaller green part at the centre. |
| | Glue them together from the inside out. |
Copyright © 2001-2018, Robert Webb.