New Christmas Cracker Jokes!
Every year the same old Christmas cracker jokes come out and everyone groans at how bad they are. So this year (2004) I wrote my own jokes. They are still suitably bad, as required by the Christmas cracker format, but at least they're new!

Click on the cracker to pop it and see the question. Click on the question to see the answer. Click again to move onto the next cracker containing the next joke.

There are 22 jokes in all, followed by a couple of Christmas cartoons and finally a Christmas poem. Good luck!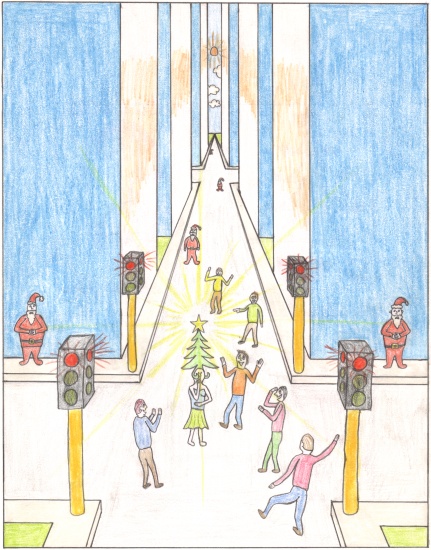 The Girl-with-the-Christmas-tree-on-her-head was greeted with nothing but warmth and festivity wherever she went. People preferred her to Santa Claus because they knew there was only one Girl-with-the-Christmas-tree-on-her-head.