Leonardo-style Compound of 2 Tetrahedra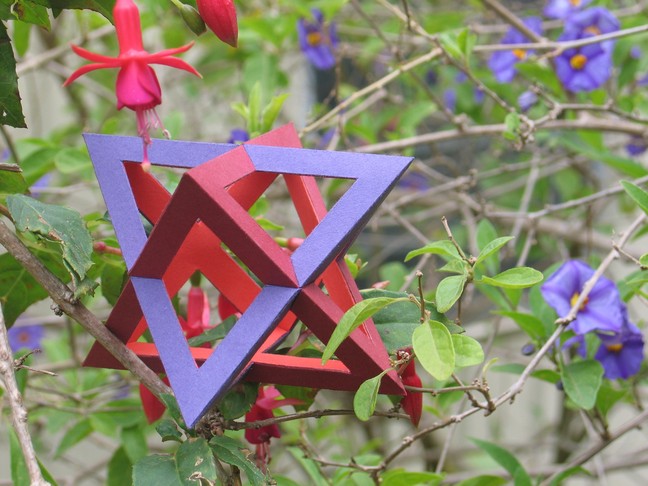 This is a Leonardo-style compound of two tetrahedra (Stella Octangula). A Leonardo-style model is hollow, consisting only of solid struts along the edges of a polyhedron. It is also a partial stellation of the cubitruncated cuboctahedron (partial because the octagonal face planes are not represented). This model is provided in Great Stella's Polyhedron Library (Stella Library → Leonardo-style → Leonardo Stella Octangula). You can also find it in the MoStella Gold Android app.
| | |
| --- | --- |
| | Here are the different types of part required. |
| | Put the inside together first. |
| | Cover the inner skeleton with the remaining parts. |
Copyright © 2001-2018, Robert Webb.