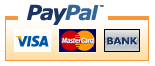 | | |
| --- | --- |
| | Purchasing MineSweeper3D |
Prices:
First license: US$9.95 .
Additional license (for same user, different computer): US$5.95.
A license is locked to a particular computer. Additional licenses may be purchased at the cheaper price, allowing you to run the program on two computers, or to transfer your license to a new computer. To buy a copy, start by filling out the form below.

Before purchasing MineSweeper3D you must download and run the demo version (available here). The demo version will tell you your computer's ID, which must be entered in the form below. If you purchase MineSweeper3D, it will only run on the computer whose ID you enter.

Delivery
Your serial number will be emailed to you, usually within 24 hours of payment. Contact Robert Webb at if it takes more than 48 hours. Nothing will be sent to you physically, only by email. (Note: if you pay by eCheck, it may take a few extra days as the eCheck has to clear).
| | |
| --- | --- |
| | Notes |
MineSweeper3D runs under Windows XP/Vista/Windows 7, 8 & 10.