| | |
| --- | --- |
| | Fused Dodecahedron Puzzle |
Click on whichever shape is different from the rest.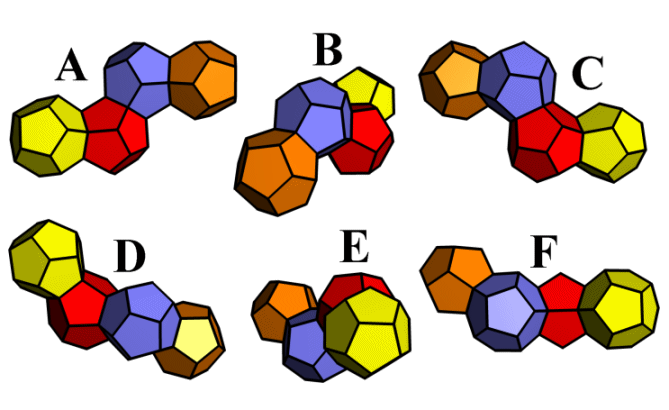 These images all show the same shape from different angles, except for one. Can you tell which one is different?! Click on your answer to see if you're right.
Images created using Great Stella, with inspiration from Terry Stickels.