| | |
| --- | --- |
| | Cuboctahedron Folding Puzzle |
Click on the pattern which can't fold up into a cuboctahedron.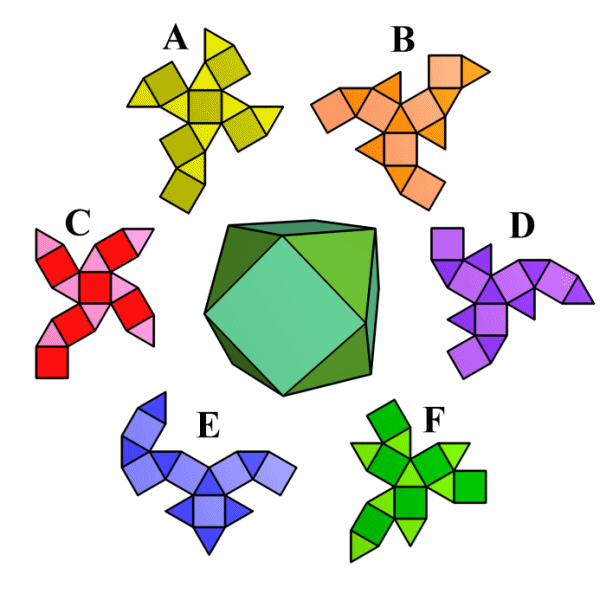 Only five of the six nets above can be successfully folded up to create a cuboctahedron. Can you tell which one can't?! Click on your answer to see if you're right.
Images created using Great Stella, with inspiration from Terry Stickels.