| | |
| --- | --- |
| | Rectangular Isohedron |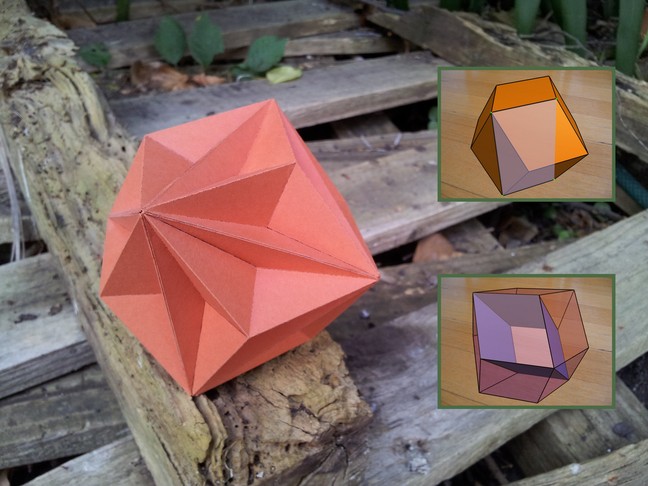 This model is one of only four polyhedra where every face is a rectangle, and each fits into the solid the same way, that is, it's isohedral.
Can you spot the rectangular faces? Each one has three triangular parts showing.
Can you imagine the other three such polyhedra?

The polyhedron is easily created in Great Stella/Stella4D as a faceted rhombic dodecahedron. Opposite faces of the rhombic dodecahedron are aligned, so we can replace each pair of opposite faces with four rectangles connecting edges between the two.
| | |
| --- | --- |
| | Another photo. |