| | |
| --- | --- |
| | Rhombic Enneacontahedron |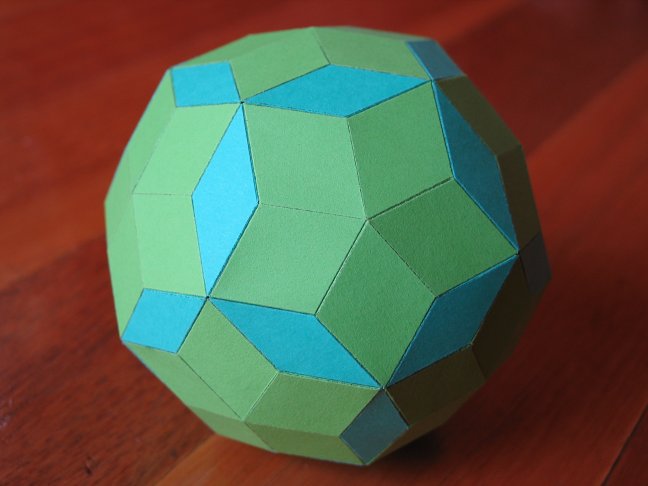 This is a zonohedron. You can create this in Great Stella (version 3.0 and later) by starting with the dodecahedron and selecting Poly>Zonohedrify from the menu (keyboard shortcut: z).

If I were to make this model again, I would add some parts inside for extra strength. You have to be careful when holding it not to push parts in. Some extra struts to put inside the vertices could have been made using Selection>Mouse Selection Mode>Create Facets.